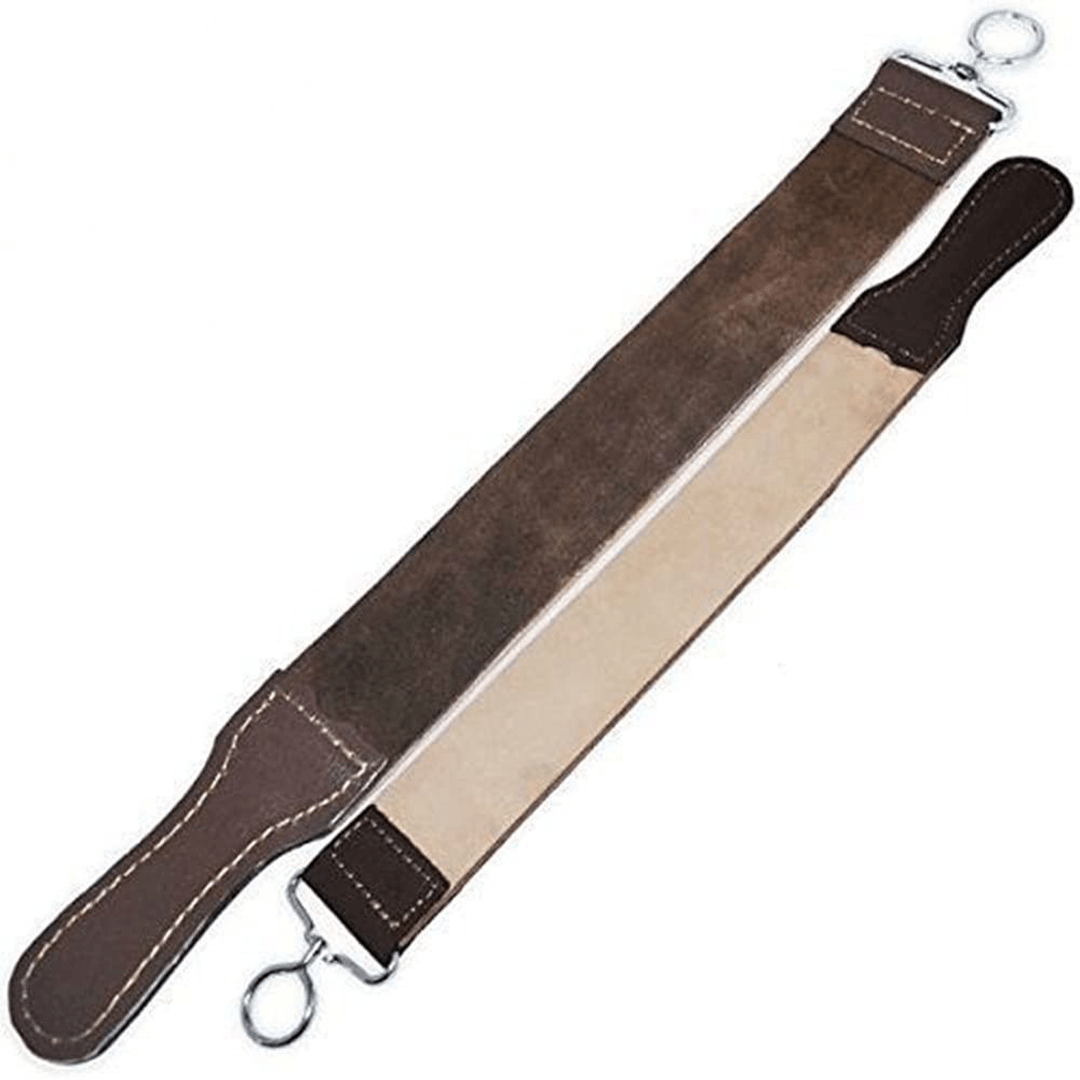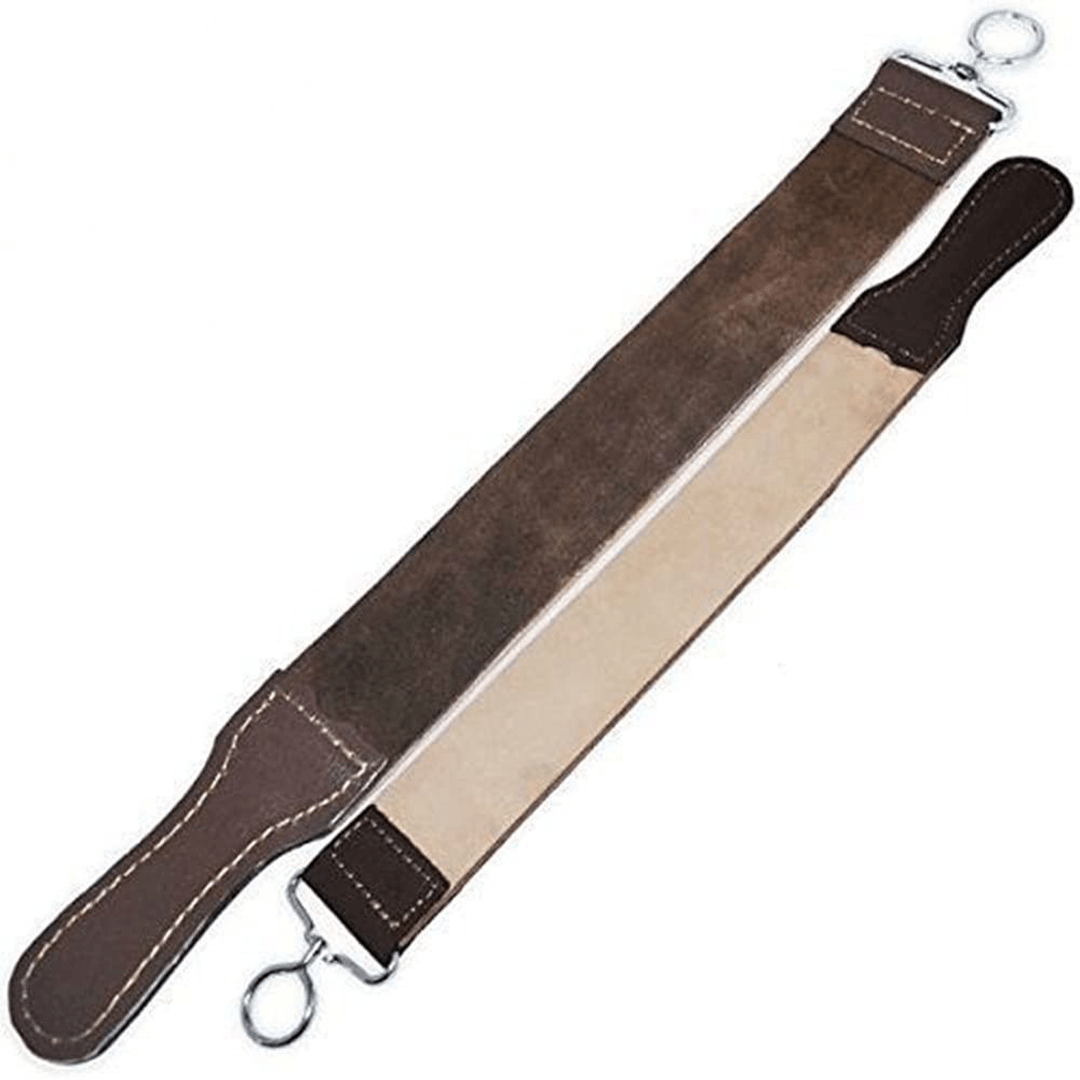 Straight Razor Strop - Leather Sharpening Strap
Dual sided Professional Genuine Leather Strop. Rough leather side for sharpening and honing and smooth suede side for polishing and getting a razor sharp edge.

Durable stitching and all leather construction made to last - a must have for anyone using a straight razor.

Total Length: 19.75 Inches - Stropping section: 11.25 Inches - Width: 2 Inches - Weight: 3 Oz

Attached Hanging Eyelet allows this strop to be used securely at the shop or at home.

Perfect for shaving straight razors, skinning and hunting knives, scissor blades, pocket knives, or anything with a fine edge.
Use with the Raimont Straight Razor.